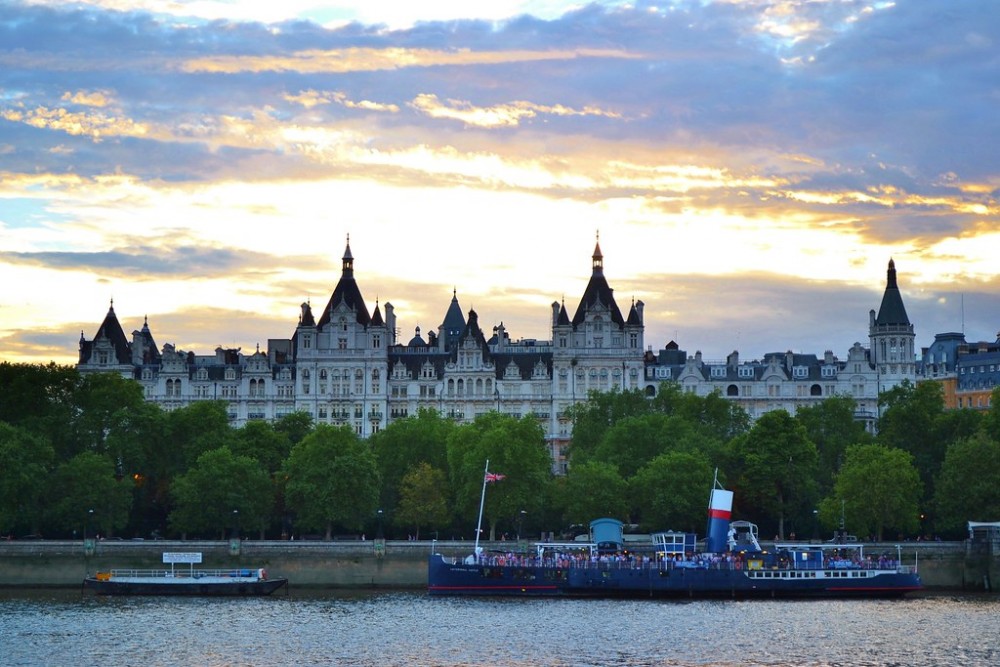 The Club is based in 3 Whitehall Court in the heart of London and is a stunning, turreted building that graces the London skyline.
The South end was built designed by Thomas Archer and A. Green and constructed as a block of luxury apartments in 1884, while the North end was designed by Alfred Waterhouse and completed in 1887. Well known residents have included William Gladstone, Grand Duke Michael Alexandrovich of Russia and George Bernard Shaw and until the end of the First World War it housed the Secret Intelligence Service (MI6).
This wonderful architecture ensures our club rooms are full of interesting architectural features and all have been individually designed.
Choose from single, queen, double, twin, triple or a two bedroom suite ideal for families. Most have en-suite facilities and all are peaceful based on the very deliberate choice of a lack of televisions, ensuring your peaceful get away is complete.
To book your accommodation please call 020 7930 3557, option 4 or book on-line.
Please note not all bedrooms are available on-line and in the event you receive a "No Rooms Available" message, please call the club.